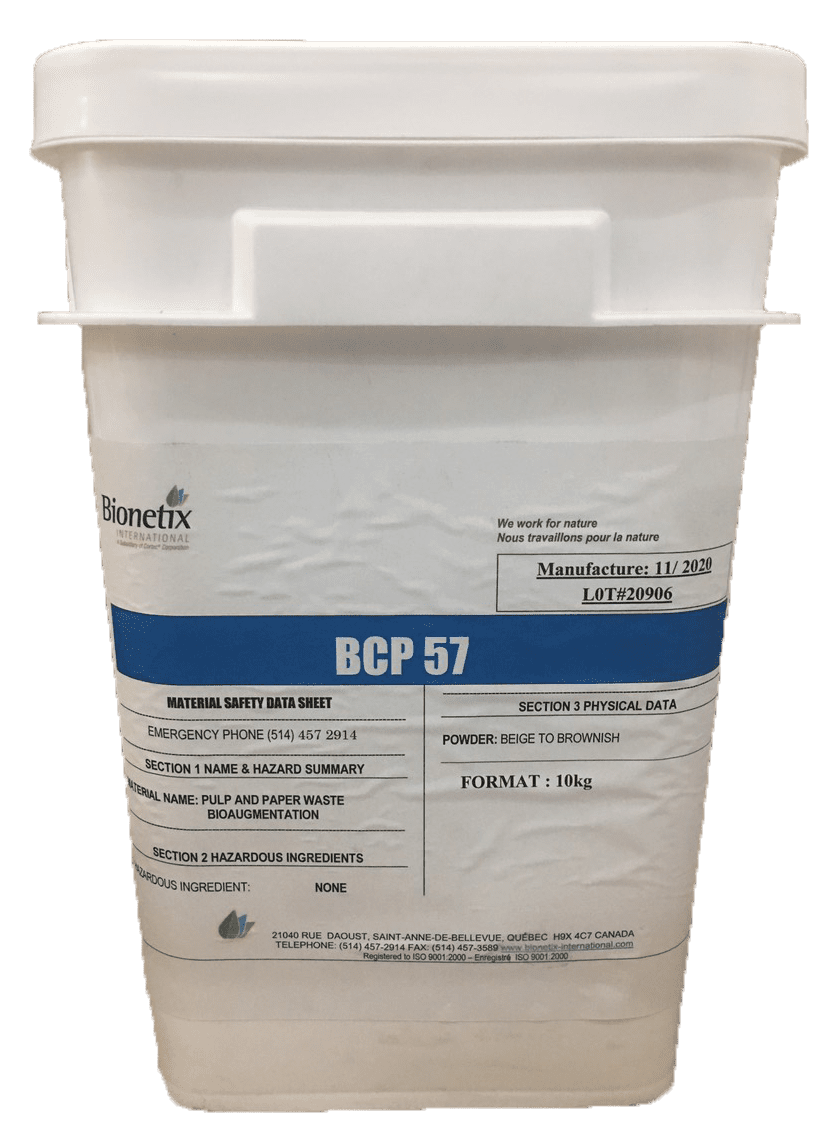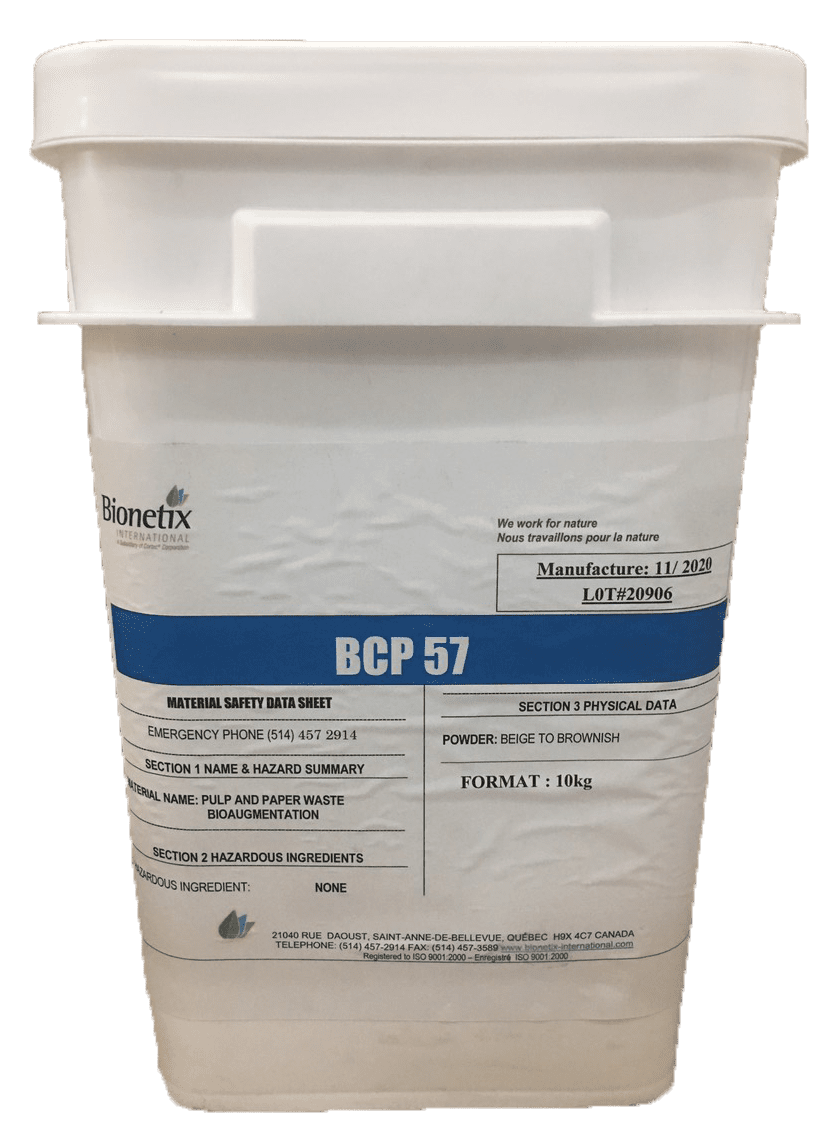 BCP57 – ENVIRONMENTAL AND INDUSTRIAL WASTE TREATMENT
Description
BCP57
BIOGRAPHIC TREATMENT OF PAPER AND WASTE
**BCP57 PROVIDES A GREAT OPPORTUNITY FOR ORGANIC WASTE OF BONE AND PAPER**
Use in pulp and paper processing applications.
BIOCHEMICAL WITH BCP57 CAN:
Accelerate the process of deodorizing unpleasant odors associated with pulp and paper waste disposal;
Increase the efficiency of the overload handling system;
Reduces BOD and TSS in the output wastewater;
SPECIFICATIONS
Description: Brown, free, granular powder
Packages of 250g water soluble; Plastic bin 10kg
Stability Max. lose 1 log/year
pH 6.0 – 8.5
Bulk Density 0.5 – 0.61g/cm3
Humidity 15%
Nutrient content Biological nutrients and stimulants Bacterial count 5 billion per gram
Care and advice: Do not breathe dust and avoid excessive skin contact.
See MSDS.
APPLICATION INSTRUCTIONS: Contact Thai Nam Viet experts.
Origin: Cananda
Please contact Thai Nam Viet technical experts for more details.