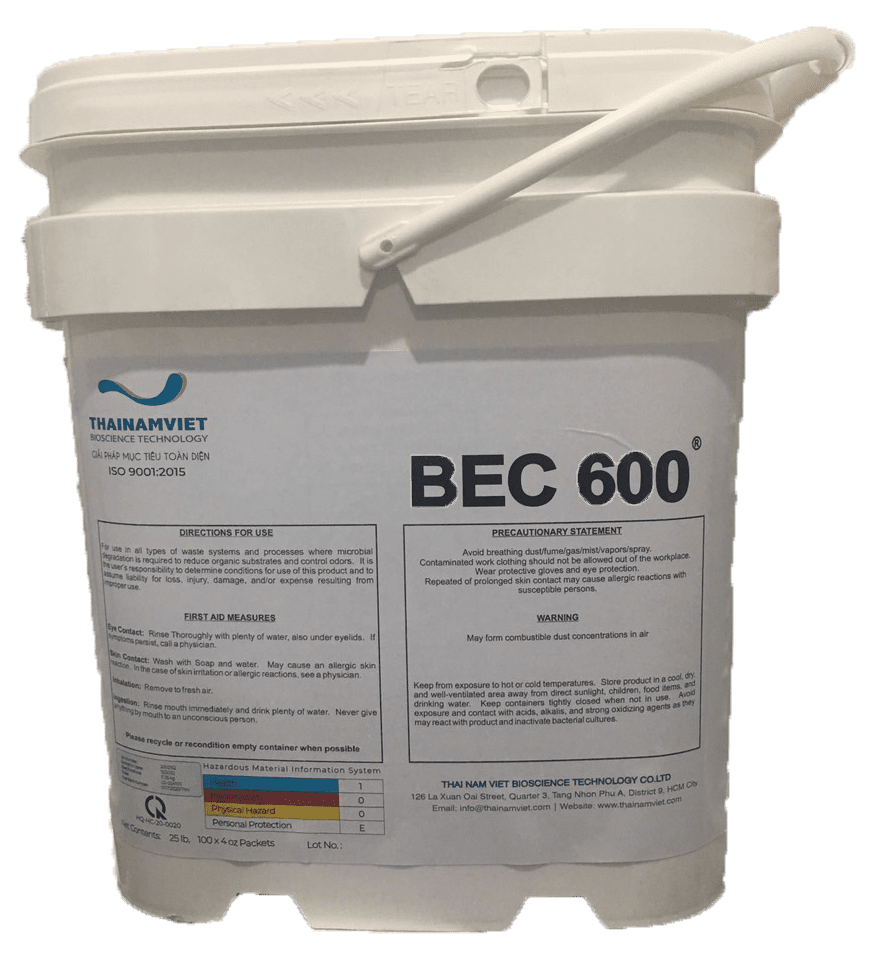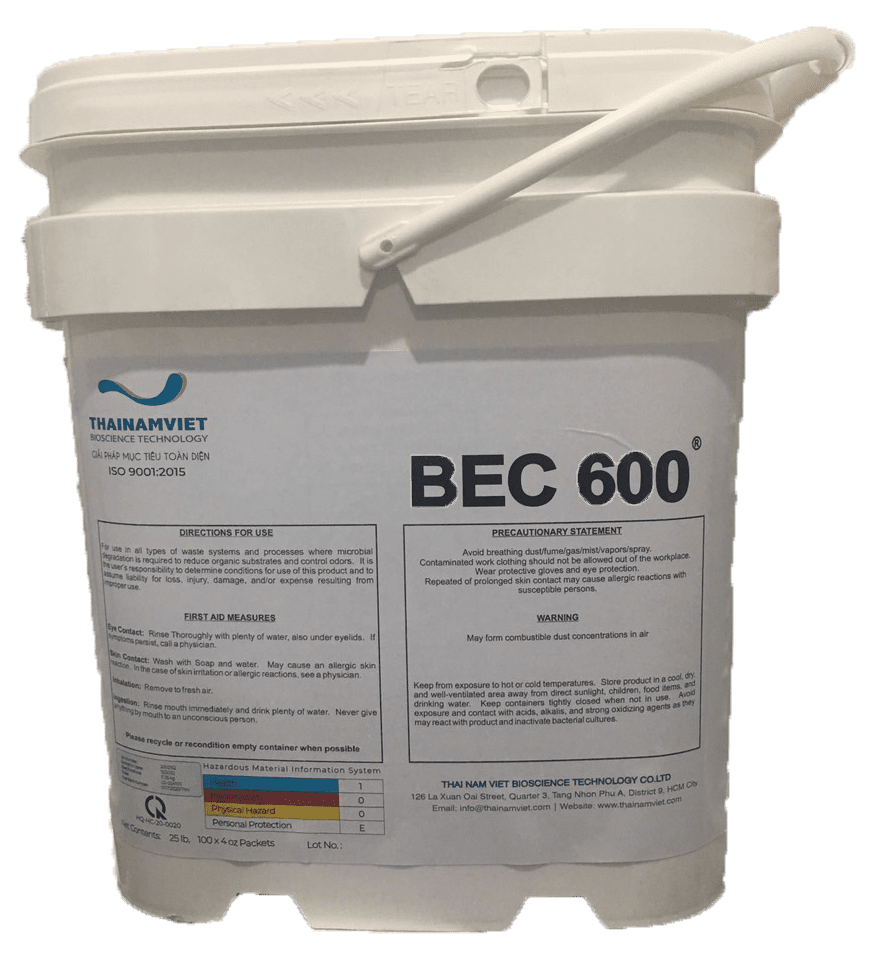 BEC600S- NATURAL "TEA COLOR", CLEAN BOTTOM
Description
Use of BEC600S
– BEC600S decomposes organic compounds in water and bottom sludge in industry and civil.
– BEC600S is used for a heavily polluted water environment.
– BEC600S creates natural "tea color", clean bottom – without chemicals.
For more information about BEC600S:
Please contact Thai Nam Viet technical experts for more details.