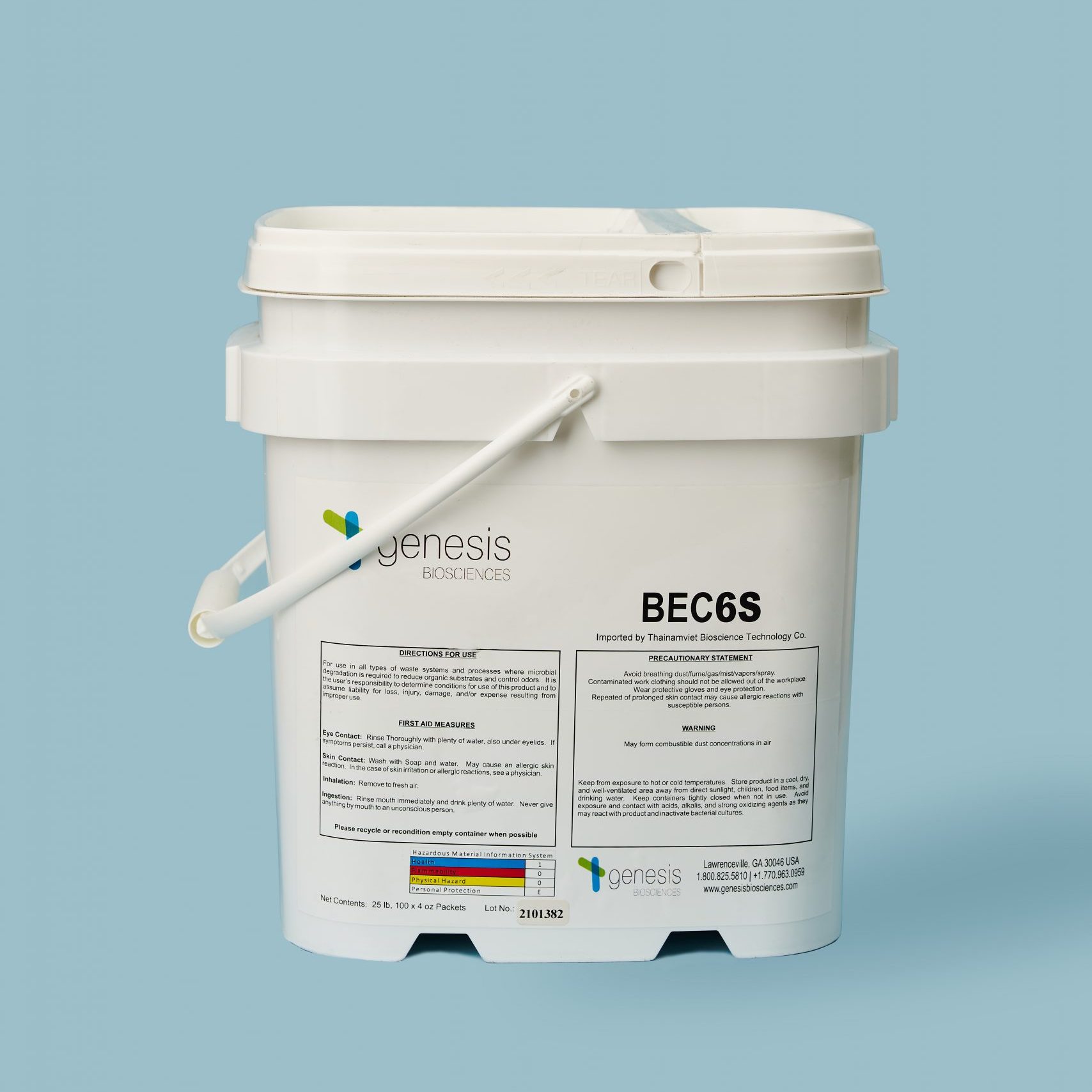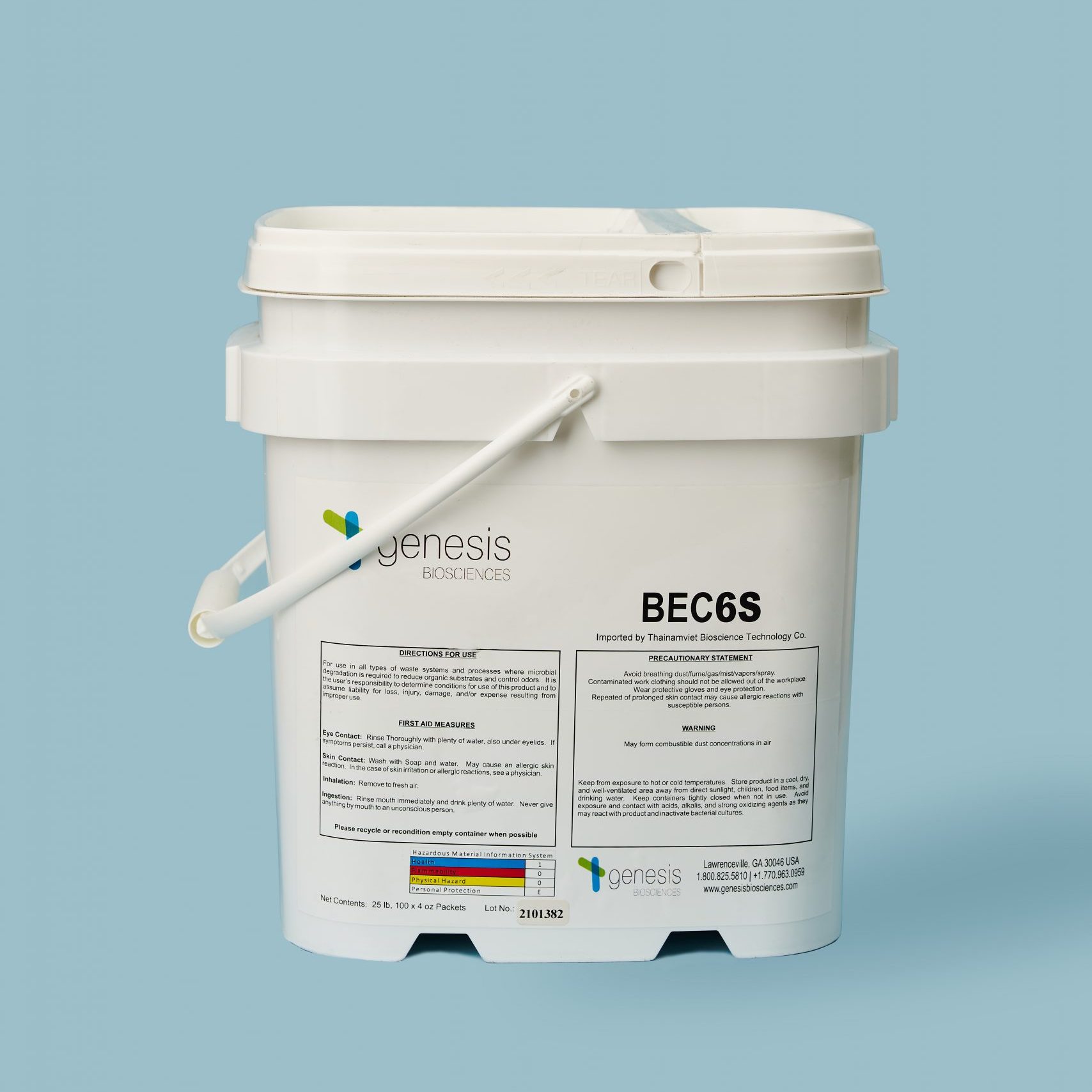 BEC6S | SPECIALIZED IN COLORING OF ALGANE – BATHROOM – CUTTING TOXIC ALGAE
Description
SPORE COUNT:
Min. 8.0 billion cfu/kg
INGREDIENTS:
Bacillus spp. (Bacillus subtilis, Bacillus amyloliquefaciens)
USES OF BEC6S:
Turn tea brown – straw yellow after 24 hours
Treatment of tarpaulin after 24 hours
Increase dissolved oxygen in the pond
Reduces the accumulation of organic sludge and bottom substrate
Improved control of gases NH 3 and H 2 S
Inhibits harmful bacteria
APPLICATION:
Ground-bottom ponds, tarpaulin ponds-super intensive farming
Ponds raising Shrimp, Fish, Frog, Oyster.
HOW TO USE BEC6S:
Dilute it with water and then pour it into the pond
Aerate before use to increase product potency
DOSAGE:
1 pack 113.5g / 2000-3000m 3 water
Use periodically 7-14 days/time
The dosage depends on the water pollution of the pond
PRESERVE:
Store in a cool, dry place, toC <27oC
EXPIRY:
2 years in original condition
PACKING:
Contact Thai Nam Viet for more information